Earlier this month, I had a chance to attend the Calgary Opera's production of "Turandot." It was a breathtaking experience and one of the most beautiful productions I have ever seen! Even if the Opera isn't your 'thing,' I highly recommend going at least once in your life. (Don't worry, they have subtitles!)
I am really excited to partner with the Calgary Opera in this years 'California Wine Fair' Silent Auction. All proceeds from the auction go to support the Opera.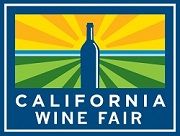 Tuesday, April 25 
BMO Centre - Palomino Room 
7:00 pm - 9:30 pm 
Wine Lovers Unite!  Get a limited time offer of $60.00 per ticket (regular $75.00 per ticket) until midnight tonight for the Wine Fair event of the season! Bring your friends to raise a glass and sample a wide selection of more than 400 premium wines from 150 of California's top producers.  View the list of fine wines available for auction!  Take home a treasure or two from our exciting line up of Silent Auction items - all in support of Calgary Opera. 
To take advantage of the $60.00 ticket, click on the link below, and on the right hand side, type in the promo code:  zinfandel, then hit SUBMIT. 
*As this is a limited time offer, Previously purchased tickets at full price cannot be exchanged or refunded with this offer.


If you love wine and want a chance to win a house concert with yours truly, head out next tuesday! 
Cheers!