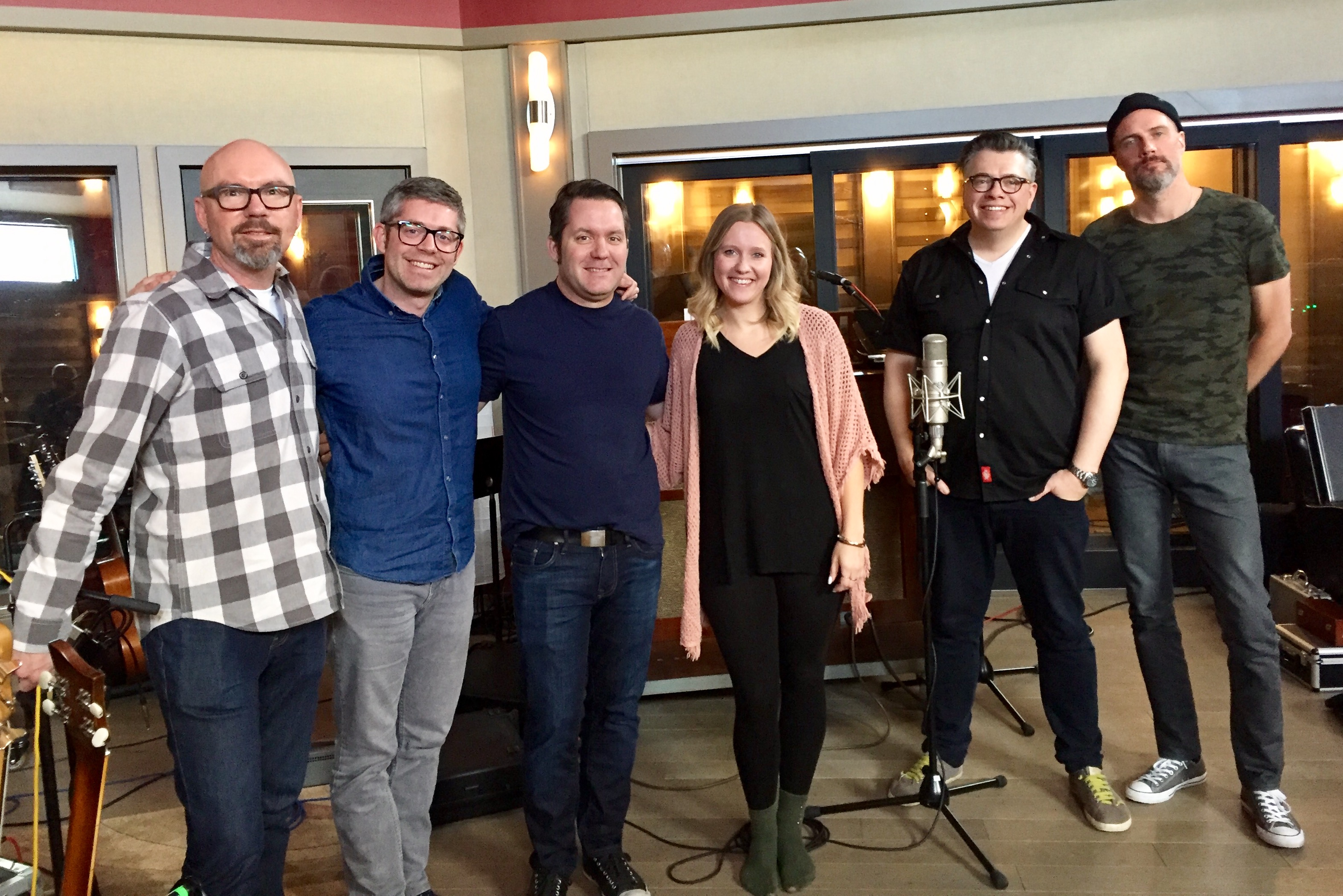 Photo [From left to right: Chris Byrne (bass), Mark Troyer (My awesome producer), Mike Little (Organist), Me, Russell Broom (Guitarist) and Lyle Molzan (Drummer)]
Last week, I had the incredible honor to have these fine gentleman make my blues song "Crooner Sing To Me" a reality. These men are legends! Mike Little has played alongside country artist, George Canyon, for all of his records and Russell Broom has produced Alberta legend, Jann Arden. They were so kind and such a delight to hang out with and I am so thankful for this opportunity. 
It was also so nice to get back in the studio. As much as I enjoy performing, I love being in the studio. It's such a chill atmosphere and I always have a great time being pushed to play and sing better and better, take after take. I love hearing Mark say "Uno Mas" 3 times after saying the next take would be my last one. I love the freedom to be myself behind the microphone without the pressure of nerves getting in the way and I especially love hearing talents like these guys play my song better than I ever thought it could ever sound. These boys have played in blues bands for years so I thank God that I waited til this year to have them lay it down. Also, being complimented on my clear and concise Nashville Number Chart wasn't bad either (Thanks Mark for all your help.) 
I cannot wait to record the vocals on this baby and to get it out to YOU, the listener, as soon as possible. 
Cheers,
C